New Businesses Open in Elizabethtown
The Elizabethtown - White Lake Area Chamber of Commerce celebrated the opening of two new businesses with ribbon cuttings in the last few days. The events at Tipsy Toad Gallery at Cape Fear Winery on Friday, February 11 and Above & Beyond Wellness and Med Spa on Monday, February 14 were well attended by area business people and community leaders.
Cape Fear Winery's Judith Scott welcomed the approximate 40 attendees to the unique gift shop, Tipsy Toad, on Friday. Locate on the grounds of the Cape Fear Winery, Scott thanked those who helped create the shopping experience including Tina Clark, Grace Anne Munroe-Phillips and Brooke Savage.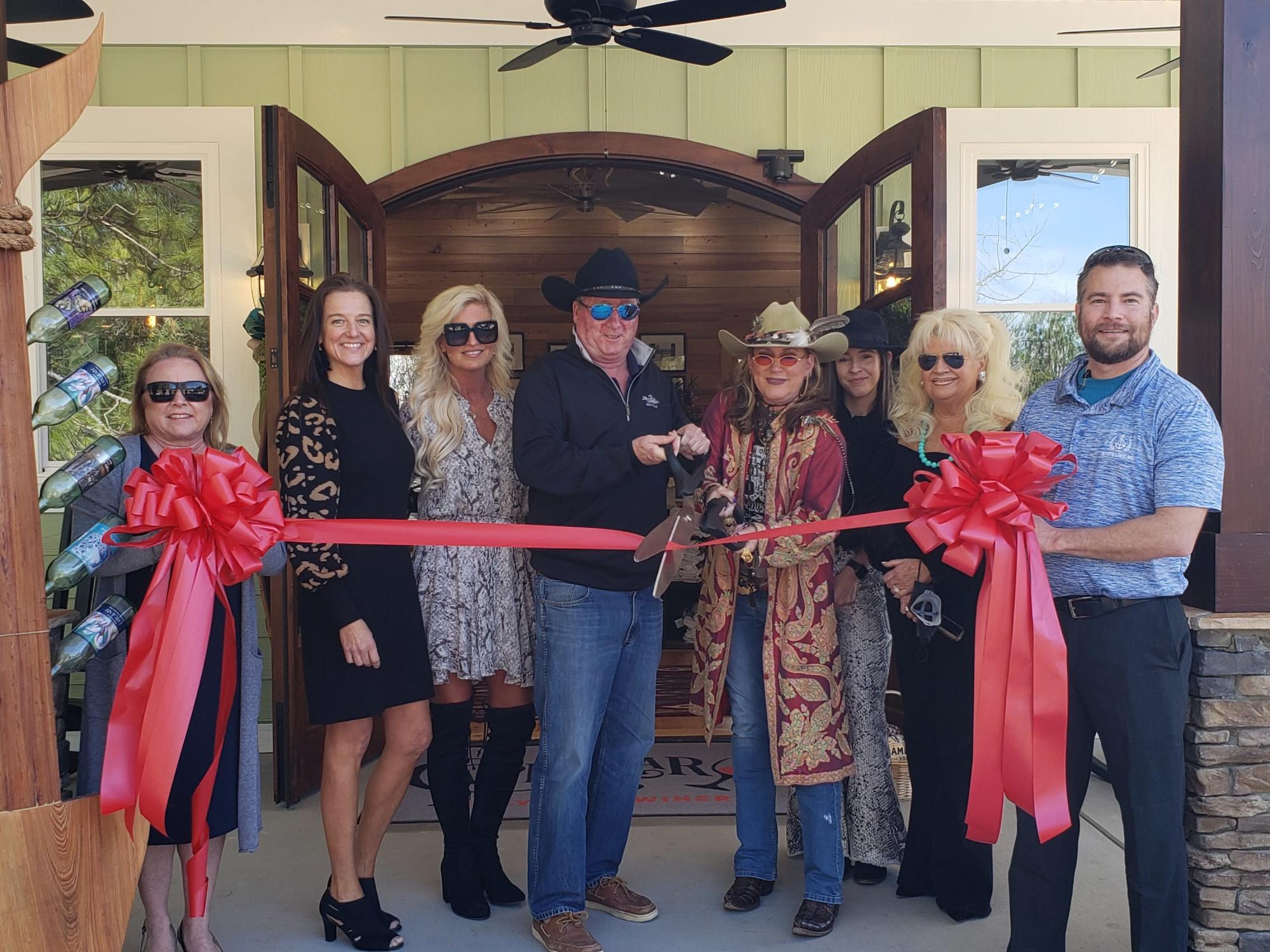 Seen in the picture are (l to r): Chamber Past President Anne Beyer, Judith Scott, Tina Clark, Alex Munroe, Grace Anne Munroe-Phillips, Brooke Savage, Elizabethtown Mayor Sylvia Campbell and Chamber President Jonathan Langston.
On Monday, nearly 50 family and friends gathered to welcome Above & Beyond Wellness and MedSpa owner Sonya Hilburn and her staff to Broad Street in Elizabethtown. Hilburn said the business opening was a "dream come true". Hilburn has 20 years experience in healthcare and choose her staff based on their experience and compassion.
"The staff members were chosen because they believe in Above & Beyond's mission of being the most compassionate, reliable, and caring Wellness Center while maintaining only the highest level of practice therapies," Hilburn said.
Above and Beyond will offer a variety of wellness and medical treatments to help people feel beautiful inside and out.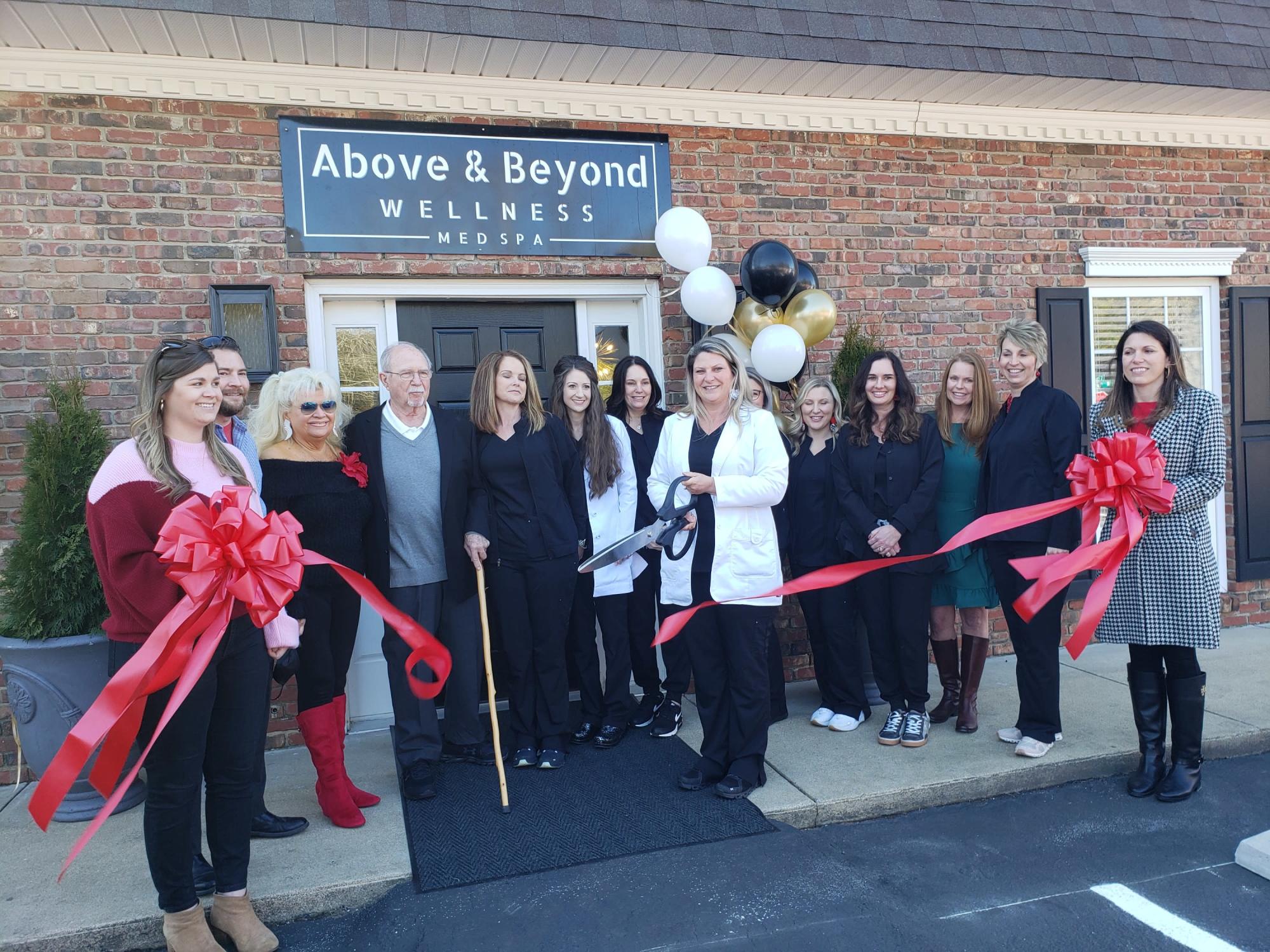 Seen in picture are: Sonya Hilburn is cutting the ribbon. Holding the bows are Chamber Director Chloe Roberts and Past President Jennifer Leggett. Standing behind are (l to r): Chamber President Jonathan Langston, Elizabethtown Mayor Sylvia Campbell, Charlie Hilton and members of Above & Beyond staff: Tabitha Sessoms, Tiffany Clowers, PA-C, Karen Hendren, Olivia Smith, Shanyn Benton. Crystal Edwards PA-C, Brandi King, and Natalie Russ,
Images