Chamber After Hours Event at Cape Fear Vineyard & Winery
Members of the Elizabethtown - White Lake Area Chamber of Commerce are invited to spend a relaxing evening, socializing with other businesses and learning about the new upgrades at the Cape Fear Vineyard and Winery during the Chamber Members After Hours on Tuesday, July 18 from 5pm to 7pm.
"Cape Fear Vineyard and Winery has become a major destination, attracting people from all over North Carolina, South Carolina and Virginia to our area, which helps boost our local economy," Chamber Executive Director Terri Dennison said. "The property offers a little bit of something for all members of the family...and they are always expanding with something new."
According to Julius Wilson, Vice President of Hospitality and Sales at the Winery, members will enjoy complimentary food, get a chance to taste their award-winning spirits and tour the property that includes an art gallery, gift shop, spa, petting zoo, cottages, and walking trail. Live entertainment will be provided.
Members and partners can register through the calendar of events on the Chamber's website or by calling the office at 910-862-4368.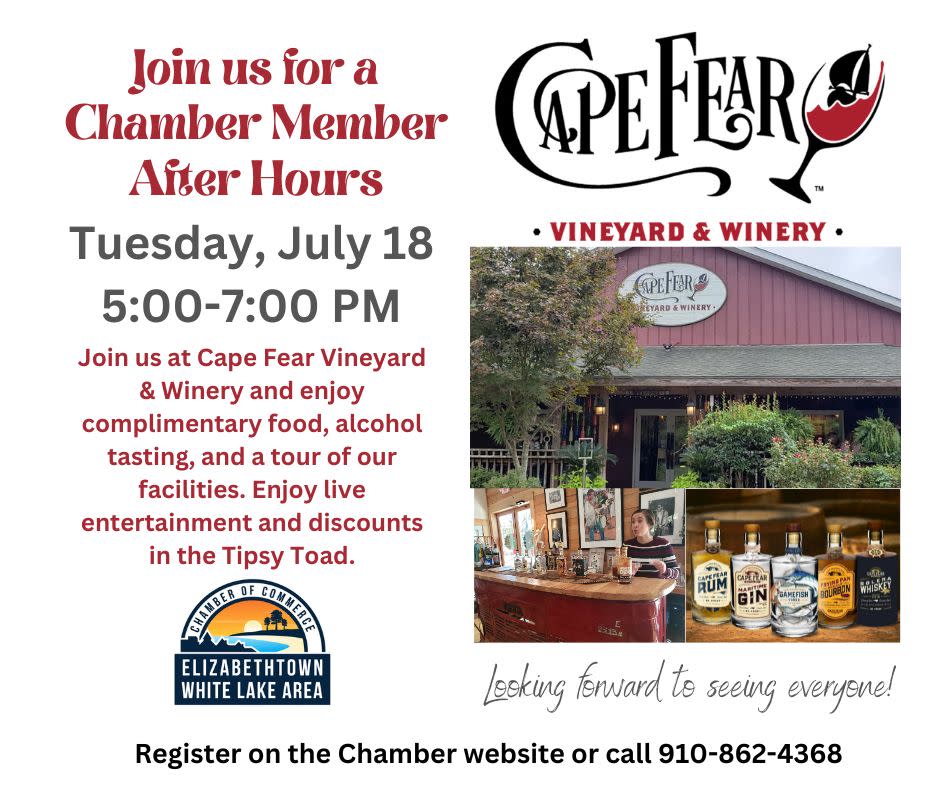 Images